Happy Mother's Day
Today is special occasion day. Did you wished your mother a fabulous Mother's Day? You must have gifted your mother. So FreeCharge has also organised a contest in which you can win exciting prizes for your mother. You just need to enter this contest, provide some details and a excuse why you forgot to recharge your mother's mobile number. Its very funny contest. Think for a funny and unique excuse for not recharging your mother's phone when she reminds you again and again.
So read ahead and know how to enter this funny contest.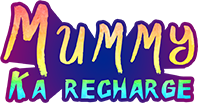 How to Enter the Contest?
2. Click on Enter button.
3. Enter your basic details like Your Name, Your Contact Number, Your Mother's Name, Your Mother's Contact Number and at last the excuse that why you forgot to recharge your mother's number.
4. Click on Submit button.
Try that your excuse is funny, awesome and unique. You can win lots of prizes for your mother.
Valid till 10th May 11:59 PM only.

You can enter this contest only once.